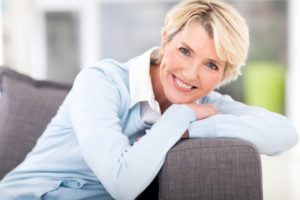 No one likes to hear that phrase, "You have a cavity." Even people who maintain a good oral healthcare routine can suffer from tooth decay. It's easy to put off the follow up appointment you need to fill in your cavity, especially when there's no pain or discomfort you feel. If you leave your cavity untreated, your tooth will decay even further and possibly get infected. Once the tooth is infected, you will need root canal therapy in Ashville or the tooth must be extracted altogether. Keep reading to learn the signs of tooth decay and how to treat and prevent it.
Signs of Tooth Decay
When tooth decay starts, we don't even know it. Sticky plaque forms on the teeth and uses sugar from the foods and drinks you consume to produce acid that eats away at your enamel. That's when you'll begin to feel pain or discomfort in the decayed area—when acids have broken through your protective layer of enamel into the dentin of your tooth. Dentin contains many nerve endings, which is why you'll start to feel your decay when the enamel is breached.
You may feel discomfort when biting or chewing and sensitivity when the affected area is exposed to hot, cold, sticky, or sour foods. Once the decay has reached your dentin, it can make its way to your tooth's root which can cause even more pain. An infection can develop once decay has reached the inside of the tooth that leads to serious and persistent pain that will affect your daily life.
Tooth Decay Treatment
The type of treatment you receive for decay all depends on how severe your tooth decay is. If you have a minor area of erosion, your dentist may recommend mouth rinses, toothpaste, or filling material that contains fluoride and calcium to strengthen the affected area.
When decay has reached the dentin inside the tooth, you will need to get a filling at minimum. If your tooth has lost a lot of its structure, your dentist can place a crown on top of it. Crowns strengthen and restore the shape to your tooth, but they are much more expensive than fillings.
The worst-case scenario with decay is if your tooth gets infected. An infected tooth will result in root canal therapy which can save your tooth, or extraction to prevent further infection in your mouth. If you need root canal therapy, your emergency dentist in Asheville will remove the infected area of the tooth to save it from being extracted.
If you haven't realized it by now, the best thing you can do for your tooth decay is to get in to see your dentist as soon as possible. The longer you wait, the more time and money it will cost you down the road. Talk to your dentist today about possible decay, even if you aren't feeling any discomfort!
Meet the Dentist
Dr. John White was born and raised in Ashville, so it's only natural he started his practice there too. He enjoys getting to know his patients to provide them personalized care. He has earned his Mastership in the Academy of General Dentistry, something that less than 1% of American dentists can boast. He can be contacted through his website or by phone at (828) 684-3020 for any questions.